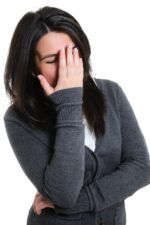 Did you know that the average drunk driver gets behind the wheel drunk  80 times before he or she is arrested for the first time? Or that 50 to 75% of people will decide to drink and drive on a suspended driver's license? This data comes straight from Mothers Against Drunk Driving (MADD) and it's accurate, but the odds are against you if you think you'd be able to easily drink and drive 80 times and not worry about arrest.
Some drunk drivers only drink and drive once or twice before they get arrested for the first time, and some are arrested, decide to skip their penalties, and end up arrested over and over again. That's why a Kansas City, Missouri woman ended up in a jail again recently. She made the decision to drive drunk and was arrested for the fifth time, this time with her child in the car.
Police spotted her driving erratically on a Sunday afternoon. She was swerving in and out of lanes, following cars too closely, and ended up cliping a car when attempting to pass. When police caught up with her they charged her for leaving the scene of an accident, endangering the life of her child, and although she refused a breathalyzer and blood test, driving while intoxicated (DWI).
The worst part of this case? She was driving with a disengaged ignition interlock. According to Missouri drunk driving laws, if you've received three or more DWI convictions you're required to install and use an ignition interlock device. If she'd been properly using the interlock, she wouldn't have been able to drive drunk.
Although there's no telling how often she was able to drive drunk while her interlock was disabled, odds are it wouldn't have been very long. Ignition interlocks are designed to lock out the driver if he or she continues to fail breath tests or they aren't properly using the device. It would only have been a short time before her vehicle entered a permanent lock out, and she wouldn't have been able to drive again until she brought it in for service.
In this case the driver learned a valuable lesson: if you decide to drink and drive or you decide to ignore your penalties, it will always catch up to you, and you'll be in even hotter water than you were before.