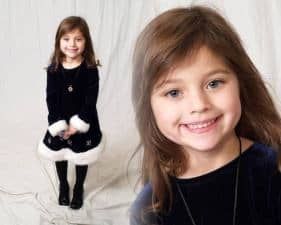 Imagine if it were your daughter.
A little girl who loved Barbies and Littlest Pet Shop, 6-year-old Emma Longstreet was on her way to church with her family on New Year's Day 2012. A passenger in her father's minivan, she sustained serious injuries when Billy Patrick Hutto Jr., a drunk driver, crashed into the side of the van. Although her father was seriously injured as well, he was able to recover. Emma died hours after the crash.
When your only daughter dies, how do you live through such a tragedy? For the Longstreet family, one of their focuses became pushing for the passage of Emma's Law. For more than a year they worked toward the final signing of the law, requiring all repeat and first-time offenders with a BAC of .15 or higher to drive with an ignition interlock device in their vehicle. The ceremonial signing took place this past April and the law came into effect this past week.
When he crashed into the Longsteet family van, Mr.Hutto had a blood alcohol concentration (BAC) of .20, which is almost triple the legal limit. With a previous DUI conviction on record in 2009, if there had been a law on the books like Emma's Law in 2012, he would definitely have qualified for an ignition interlock device.
Ignition interlock devices prevent drunk drivers like Hutto from starting their car. Charles McNeill, the South Carolina State Director of Guardian Interlock, was recently asked to demonstrate for ABC News how to submit a breath sample into the device.
WCIV-TV | ABC News 4 – Charleston News, Sports, Weather
Although the threshold at which the device will preventing your vehicle from starting varies by state, even one glass of wine can be enough to fail the test. Mouthwash and other substances with alcohol in them can also trigger a fail, and if you think about having someone else blow into the device to start your vehicle, think again – the Guardian Interlock includes a camera on the dashboard that snaps 3 photos every time you drive.
Until drunk driving is a thing of the past, Emma's Law will put Guardian Interlock technology to good use by preventing offenders with from getting behind the wheel and driving away while drunk.
If you'd like to learn more about the Longstreet family, please visit the Emma Longstreet Memorial Fund page on Facebook. Information on ignition interlock laws in South Carolina is available here on Guardian Interlock by visiting the South Carolina State Law page.